KMail
KMail is an email client for different GNU/Linux distributions, which was developed by KDE and is part of an "information management suite" named Kontact. It is offering OpenPGP-encryption and implements the WKD-standard.
How to enable WKD
Here is a report to enable WKD by default, so that more users notice that they could easily encrypt to some of their recipients.
in version 5.18.3
Result after enabling WKD: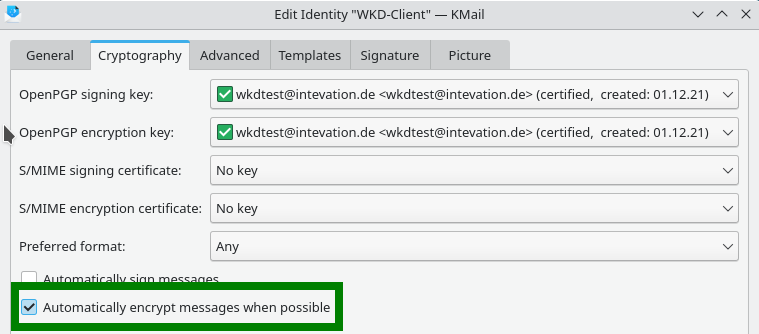 1.In the menu open "Settings" and click on "Configure KMail..."
2.In the next window that will be opened select the account, for which you want to enable WKD, and click on "Modify..." on the right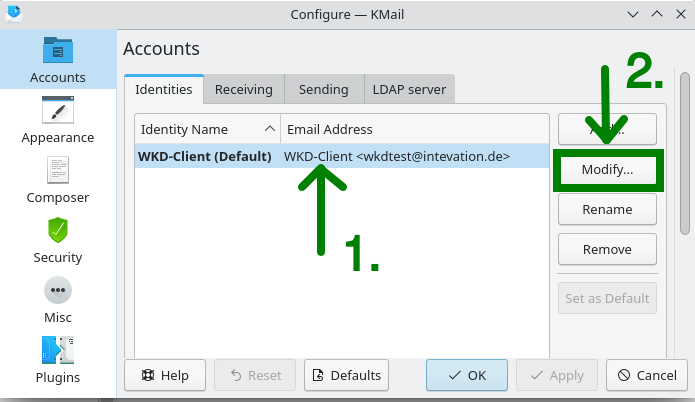 3.Open the tab "Cryptography" and activate the checkbox "Automatically encrypt messages when possible"