Backup your key pair
This tutorial was created for Gpg4win 4.1.0. For new versions this process may differ.
under construction
Right-click on the key you want to backup

Select "Backup Secret Keys..."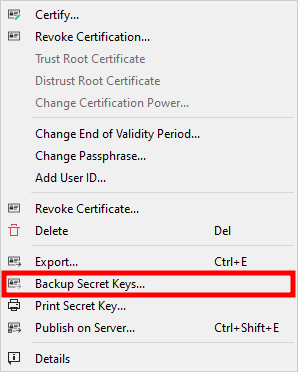 Navigate to the place where you want to store your key pair and click on "Save"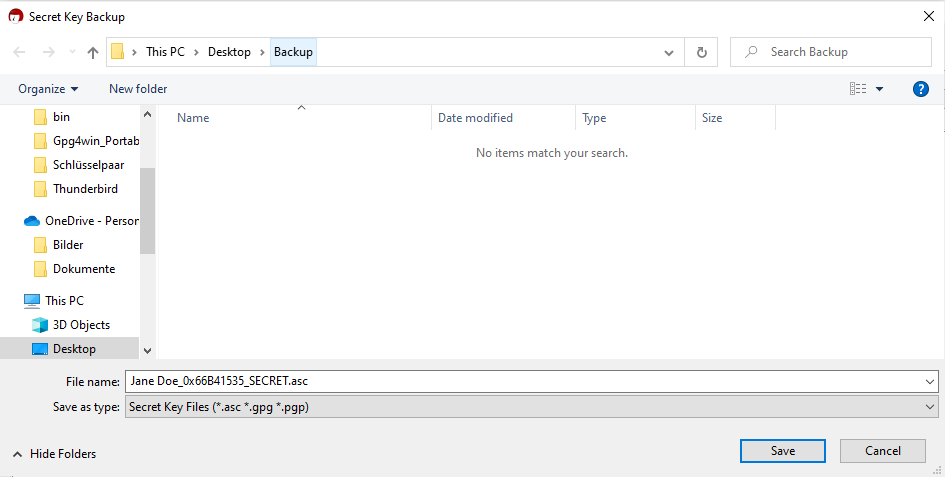 In the next dialog click on "OK"